Before It's Too Late
Eric Rozenberg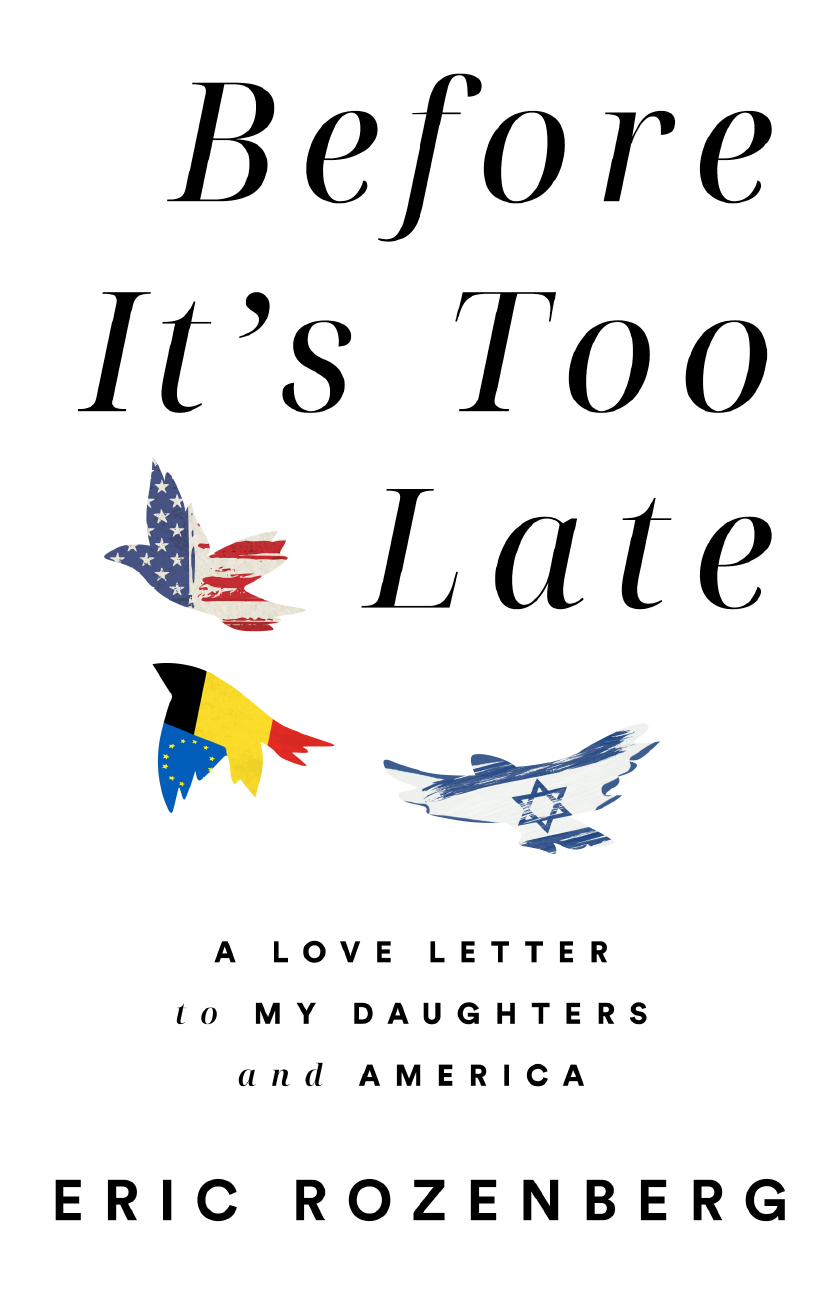 Imagine having to leave the only home you've ever known because of rising prejudice against your ethnicity.
Eric Rozenberg grew up in Belgium, surrounded by rising anti-Semitism. In 2013, fearing for the safety of their children, he and his wife, Elsa, chose to leave everything behind and emigrate to the United States.
Before It's Too Late is Eric's love letter to his daughters. It details European events since the 1980s, the rise of anti-Semitism, the Rozenberg family's history, and how all of this led them to decide to leave Belgium for the future of their girls.
It is also a love letter to America. Well researched, compelling, intimate, and moving, this legacy book shares why Eric and his family consider their adopted home the greatest country on Earth—and why they are concerned about what they are witnessing in the United States today.
Press & Praise
Joel Rubinfeld, President of the Belgian League against Anti-Semitism
Eric Rozenberg's testimony is a wake-up call for the American people to avoid repeating the mistakes of Europeans and suffering the same consequences. A must-read, before it's too late.
Liora Rez, Executive Director of StopAntisemitism
The book is a must-read for those who stand against hatred and understand that a courageous stand must be taken to expose and hold anti-Semites accountable.
Sacha Roytman Dratwa, CEO of Combat Antisemitism Movement
An inspirational testament and informative guide for our children as they forge the next generational link in the chain of Jewish existence.
---