Banking on Digital Growth
James Robert Lay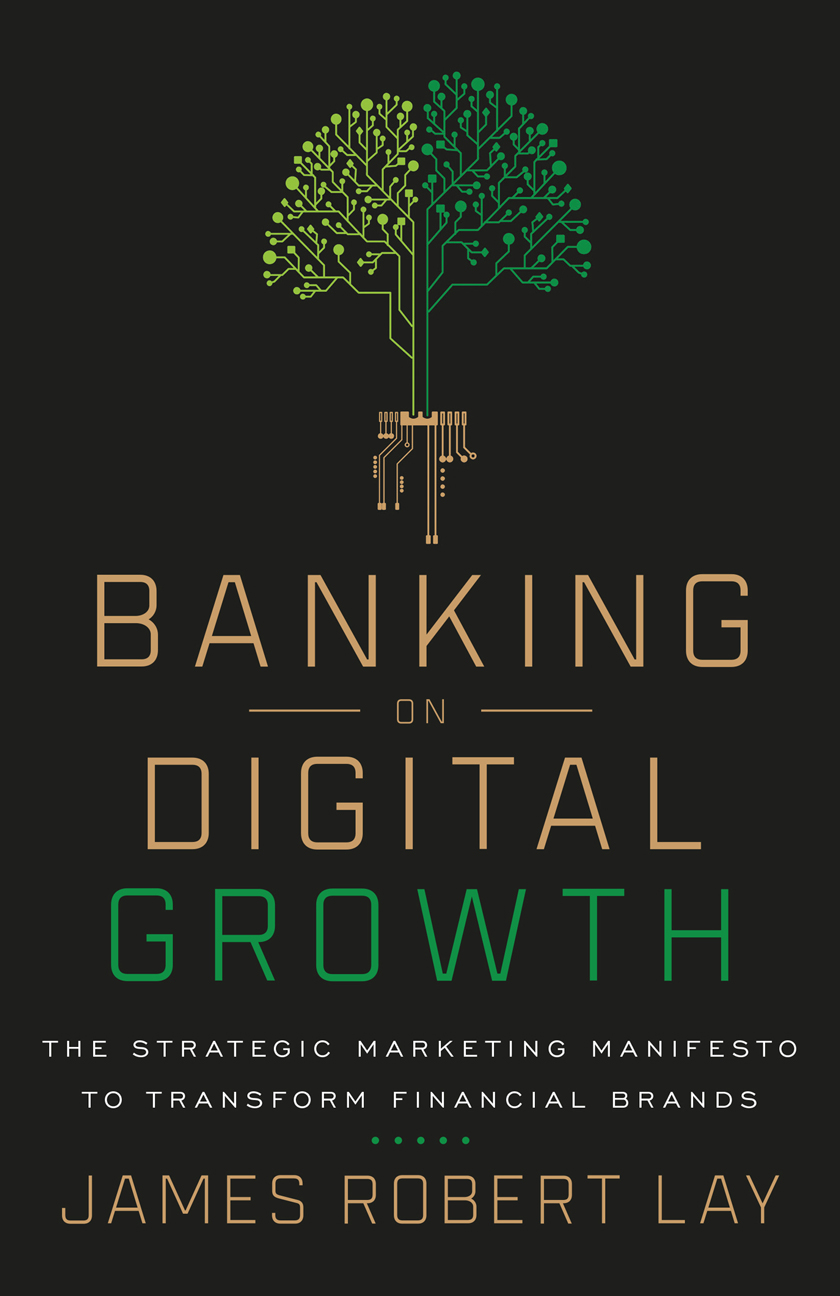 If you're part of a financial brand marketing, sales, or leadership team, you know the entire industry is in the midst of exponential change fueled by new technologies.
Consumers now make purchase decisions long before they walk into a physical branch location, if they walk into a branch at all, while mobile banks, digital lenders, and fintechs have transformed traditional growth models rooted in legacy broadcast marketing and branch sales strategies.
Up to this point you've only dabbled in digital marketing without a formal plan or strategy to guide you. Now you feel frustrated because you're not getting the results you hoped for. You're also confused about what you should do next.
In Banking on Digital Growth, James Robert Lay unlocks the secrets of digital growth with a strategic marketing manifesto to transform financial brands. You'll gain clarity with a strategic blueprint framed around 12 key areas of focus that empower you to confidently generate 10X more loans and deposits while finally proving the value of marketing as a strategic growth leader—not a cost center.
Press & Praise
Brett King, bestselling author of Bank 4.0 and host of Breaking Banks radio show
"In Banking on Digital Growth, James Robert Lay makes the case for a fundamental shift in brand alignment for financial institutions. Calling out the fourth industrial revolution as a revolution in engagement and marketing, he shows that unless you have a digital blueprint for your brand you simply won't be able to scale, respond, and get out of the circle of chaos. He's bang on--read the book, build the blueprint, and maybe you'll survive."
Jim Marous, co-publisher of The Financial Brand, owner and CEO of the Digital Banking Report
"The banking industry is being disrupted by the changes brought about by modern digital technology. No place is this more evident than in financial marketing. In Banking on Digital Growth, James Robert Lay helps financial executives (marketers) navigate and take advantage of these changes with clarity and purpose."
Duena Blomstrom, author, keynote speaker, co-founder, and CEO of PeopleNotTech and Emotional Banking
"Having spent half my life in FinTech and then years researching the relationship between banks, brands, technology, and the poor consumer through the perspective of my concept of 'Emotional Banking™' there is little that I haven't seen debated on the topic, but James Robert's perspective is crisp and clear while tackling big topics banks need to focus on if they are to complete their digital journeys and stay in the financial services game."
---