Moving from Models to Mindsets
John Reid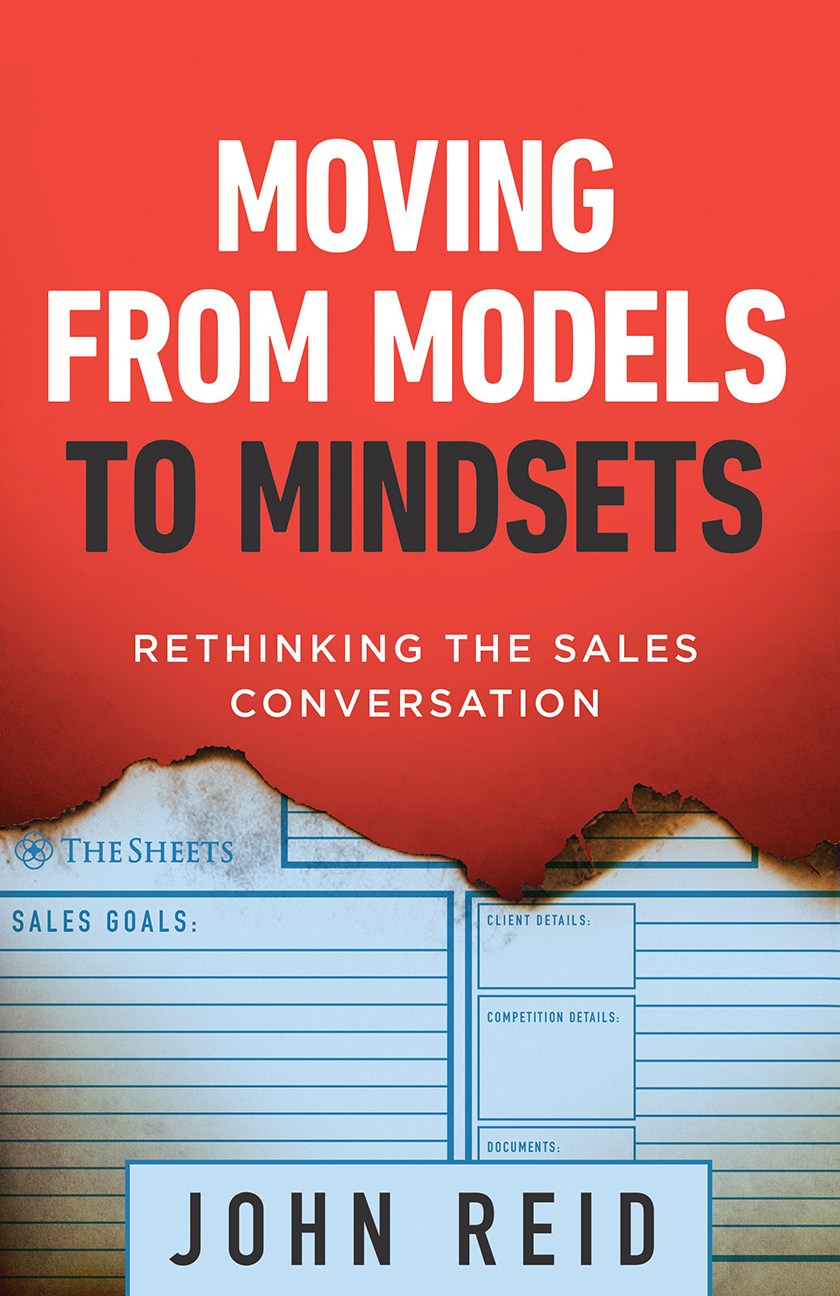 As sales manager, you want your people to perform at the peak of their abilities. Hiring outside organizations to train and motivate your team can be an expensive proposition. And most only provide outmoded, "one-size-fits-all" techniques, with no regard for a specific company's products, services, or customer base. There is a better way.
John Reid believes adaptability and communication are the keys to successful selling. He rejects the rigid, cookie-cutter methodology of many current training programs. Instead, he offers a more flexible approach, with conversations that focus on:
Practice and experiential learning
Listening more than speaking
Context rather than models, methodologies, and tricks of the sales trade
Moving from Models to Mindsets provides a framework for a new way of thinking—and acting—when it comes to sales training. Your salespeople want to do their best, and now you can help them succeed.
Press & Praise
David Gau, Operating Partner, PPC Partners
"We partner with JMReid Group because their focus on context, the learner, and the latest thinking gets results. It allows our companies to move from previous curriculums and training without the feeling of having to start over."
Mark Hawn, Principal, Accounts and Business Development, EY
"John Reid gets that you have to get the mindset right--only then are models, tools, and tactics effective."
Adam Grose, Chief Commercial Officer, ProAmpac
"John is a valued partner to ProAmpac commercial leadership. His professional experience in corporate marketing and selling bring credibility to his teaching approach. Combined with his energy and passion, he challenges our team to think differently about how they lead and sell. He has been an excellent addition to our team."
---