I Call Bullshit
Joshua Miller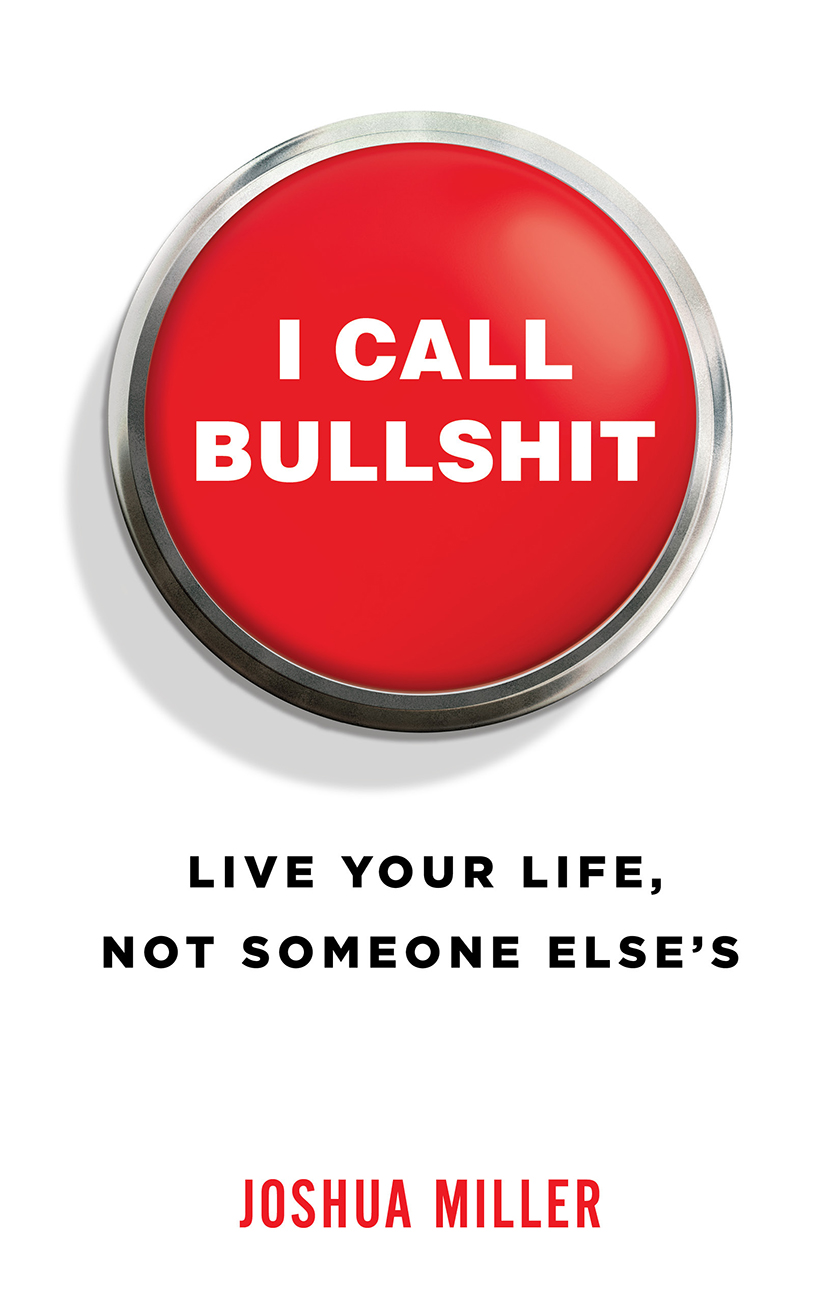 Joshua Miller wants you to be happy. Not just getting by, not just successful by society's standards, but can't-wait-to-wake-up-every-single-day happy. If you're shaking your head, convinced that this is impossible for you, Joshua calls bullshit. The life you want is attainable–you simply need to reconnect with the person you really are.
I Call Bullshit: Live Your Life, Not Someone Else's takes the wildly overcomplicated advice presented by the self-help industry, distills it down to its basic principles, and reveals how those principles can help you become your authentic self. With insights designed to shake you out of your complacency, Joshua will show you how to face your problems head-on and conquer them with strategies that work for you.
Your life doesn't have to suck. Honest. I Call Bullshit challenges you to be true to your dreams, your purpose, and yourself.
Press & Praise
Ryan Serhant, star of Million Dollar Listing New York, producer of Sell It Like Serhant on Bravo TV, and leader of Serhant Team ranked in WSJ Real Trends Top 5
"Finally a book where every sentence tells it like it is. If you are looking for a book to pat you on the back, then I Call Bullshit isn't for you. If you want a book that's going to help you change your life, then you've found it."
Marshall Goldsmith, author of the #1 New York Times best seller Triggers
"Do you really want to change? If so, Joshua Miller's book I Call Bullshit will challenge you to really do it this time. Straight to the heart of the matter, this is a book you don't want to miss!"
Steve Weatherford, Super Bowl champion, ten-year NFL veteran, Fittest Man in the NFL, and super-dad of five
"I've been blessed in my life to learn and grow under some of the most impactful leaders of my generation. The insight, motivation, and simplicity Joshua Miller uses to reach, teach, and inspire is incredible. He certainly has the 'it' factor, and this book reflects all of that."
---