From C-Student to the C-Suite
Tami Holzman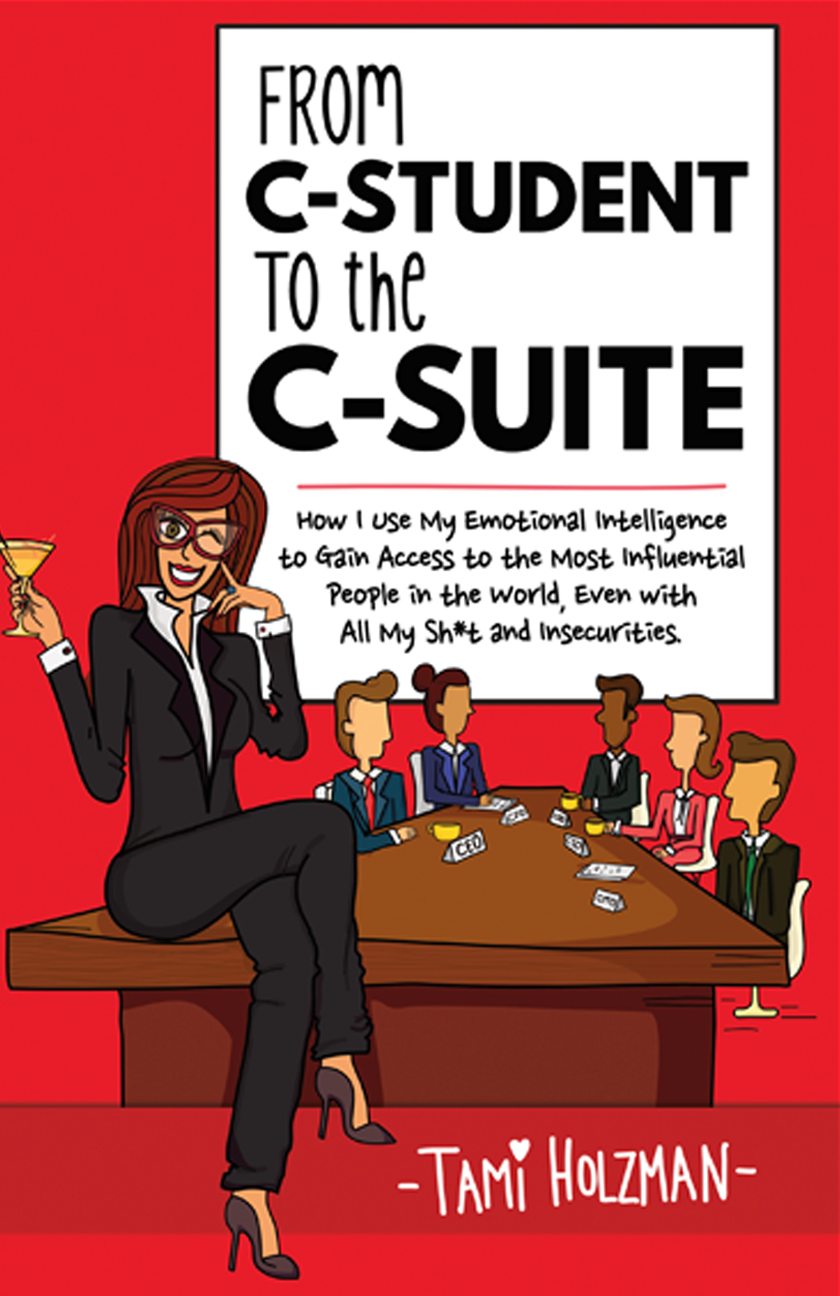 If I can succeed in business, so can you!
Building real and meaningful connections has been a key component of Tami Holzman's path to becoming an empowered boardroom broad. From her journey as a mid-level student to a prosperous business executive, Tami knows, first hand, the road to success is paved with future BFFs and the occasional douchebag. By sharing her own failures, achievements, and hilarious stories, she dives face first into the truths and taboos that dictate modern-day business behavior.
Everyone you work with, see on TV or read about in headlines has insecurities, so the sooner you recognize people for who they truly are, the better you can relate, the stronger your relationships will be, the more fun you will have and the sooner you will prosper.
Whether you are just starting out or are a CEO, this book is for you. Holzman's no bullsh*t, non-PC approach to relationship building is guaranteed to make you laugh.
The ultimate business relationships handbook and irreverent guide to being yourself and tapping into your Emotional Intelligence, From C-Student to the C-Suite delivers!
---