Becoming Unshakeable
Patti Montella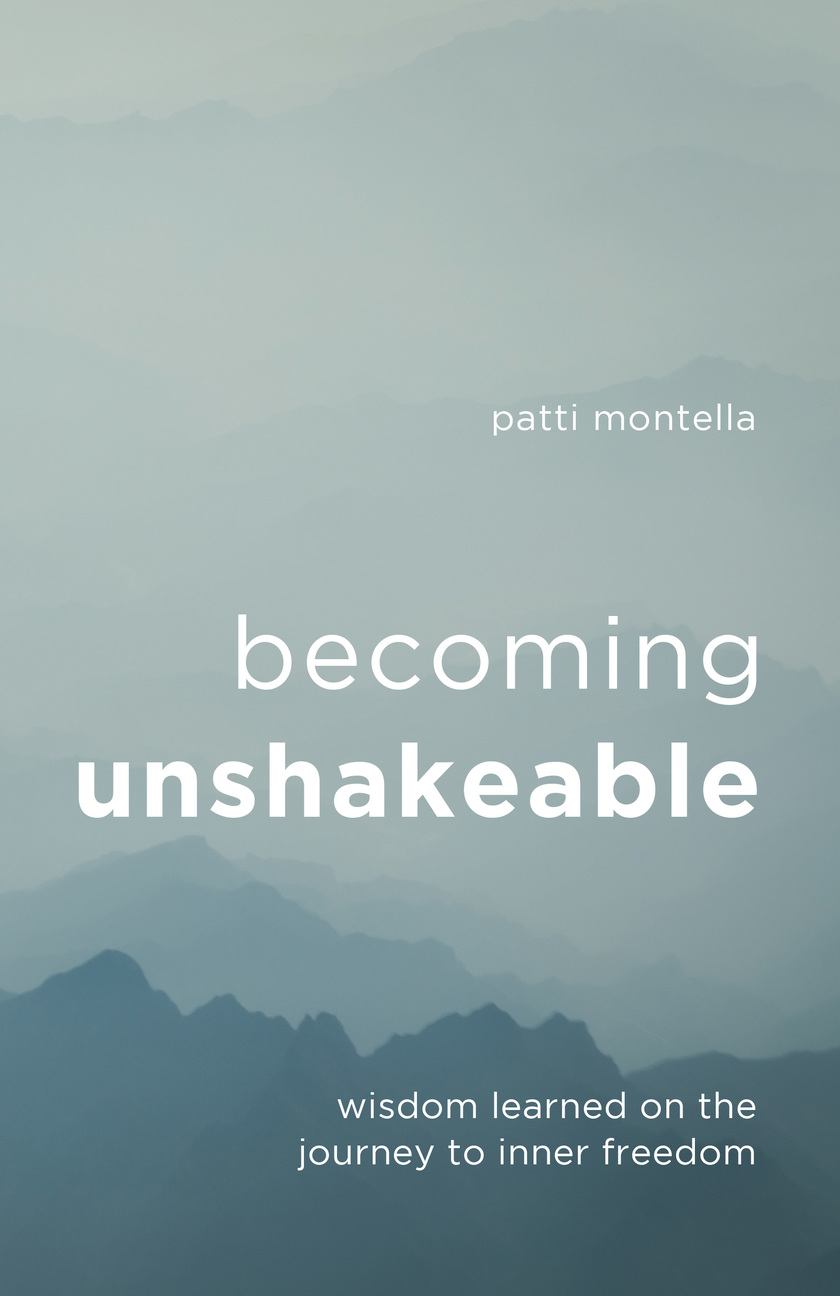 Life has a way of coming at us fast, and when it does, we're usually left searching for answers. That's where Patti Montella found herself early in life after the death of a beloved friend and the unraveling of her marriage—seeking the universal truths of life. When Patti met renowned spiritual leader Sri Sri Ravi Shankar, she left her corporate career to dedicate her life to uplifting society through the power of breathwork, ancient wisdom, and meditation.
Becoming Unshakeable gives you a rare inside look into the life and transformation of a true seeker who rose above countless obstacles, learned from her failures, discovered her inner resilience, and uncovered the source of happiness.
Patti shares fifteen life-changing Wisdom Lessons that not only help you develop newfound self-awareness, but start you on a path toward greater clarity, happiness, inner strength, and fulfillment. She also reveals the pivotal spiritual lesson she learned after decades of searching for the Divine: it had been with her the entire time.
Press & Praise
Carol Kline, co-author of six books in the New York Times bestselling Chicken Soup for the Soul Series, Happy for No Reason, and Love for No Reason
"Becoming Unshakeable, Patti Montella's powerful story of personal transformation, entertains, educates, and inspires! Written in a lively, conversational tone, this book provides practical wisdom for living life to our highest potential--as well as a rare glimpse behind the scenes of what it's like to work and travel with one of the most renowned spiritual leaders of our time. Highly recommended!"
Michael Sherrod, William M. Dickey entrepreneur in residence, Texas Christian University, Neeley School of Business
"Becoming Unshakeable is a book that will make you laugh, cry, and sigh, and all the while it will be making you unshakable--something we all need in this world today and especially tomorrow. Patti Montella has earned her wisdom and enlightenment. It is a gift to us all that she is sharing that wisdom."
Sanjay Pradhan, chief executive officer, Open Government Partnership
"A book with pearls of wisdom to live by! At a time when the world is facing extraordinary challenges, Patti Montella's book, Becoming Unshakeable, offers a sound approach for winning over our own mind and emotions as individuals and as leaders, in our collective vision toward realizing a happier and healthier society."
---