Art of Tea
Steve Schwartz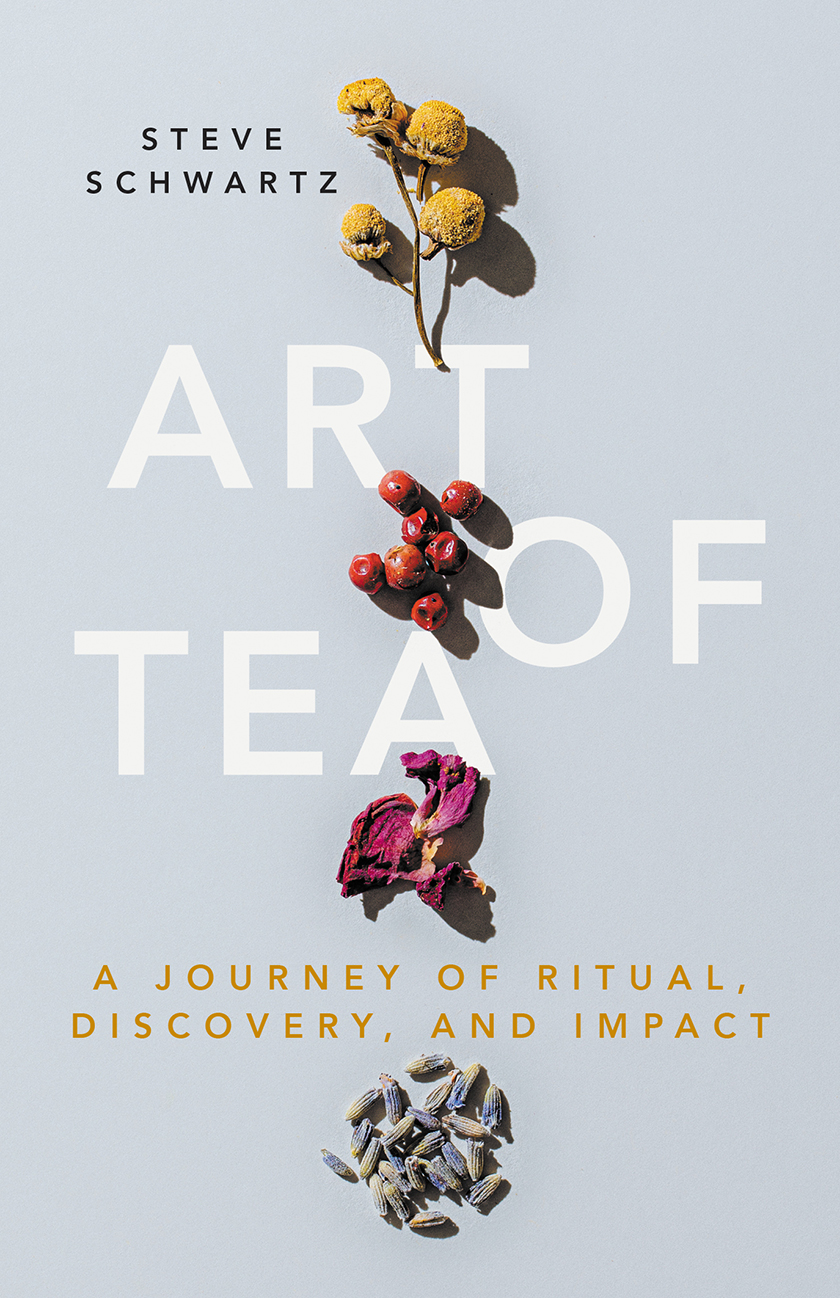 Have you ever wished the world would just stop for a minute?
What if it could?
As a teenager, Steve Schwartz lived in 24/7 survival mode, going hungry whenever he couldn't find enough work to pay for a school lunch. At the age of eighteen, he nursed his dying mother through the final stages of terminal cancer.
His mother's death launched him on a journey to the far reaches of the world, where he discovered a passion for the ancient, calming rituals of tea.
Fascinated by the craft, he voyaged with sages and tea gurus around the globe, sourcing in far-flung fields and developing award-winning blends along the way, turning that passion into world-renowned teas.
Join Steve, the founder of Art of Tea, as he reveals the surprising true story behind its international success. Learn how he grew a tiny tea concept into partnerships with brands like Wolfgang Puck, Caesars Palace, Disney, and Vera Wang, all through the timeless ritual of tea itself—and its mysterious ability to carve small pockets of peace into modern life.
Press & Praise
S. Irene Virbila, former restaurant critic and food writer, Los Angeles Times
Camellia sinensis—and the myriad flavor profiles that can come from this one plant—hooked Steve Schwartz early on. Not content to just read up on the subject, he set off on a walkabout through the tea estates of the world. It lasted a year and a half. And when he was done, he came home to found Art of Tea in 2004. Now a master blender and expert who lectures at tea conferences and events, he's as fascinated with tea as he was when he started out sixteen years ago. Lucky for us, this book distills everything he knows into one volume.
Professor Sasha Strauss, CEO and Founder of Innovation Protocol
This book isn't really about tea. Pick your 'tea' and plug in your personal 'journey' and you'll quickly see why there's deep learning in these pages for all of us.
Danielle Ryan Broida, RH (AHG), Omnichannel Education Manager, Four Sigmatic
Steve walks the talk of tea. Through his pages, he takes us on a journey of remembering how natural and inherent it is to engage with the medicine of the plants ritualistically. In a time of unprecedented chaos and uncertainty, Art of Tea brings us the peace, solace, and simplicity so many of us are craving. It elicits our connection to the earth through the unfolding magic of plants, specifically Camellia sinensis, with only the gentleness and warmth that an intentional cup of tea can offer.
---