Anything, Anywhere
Matthew Bertulli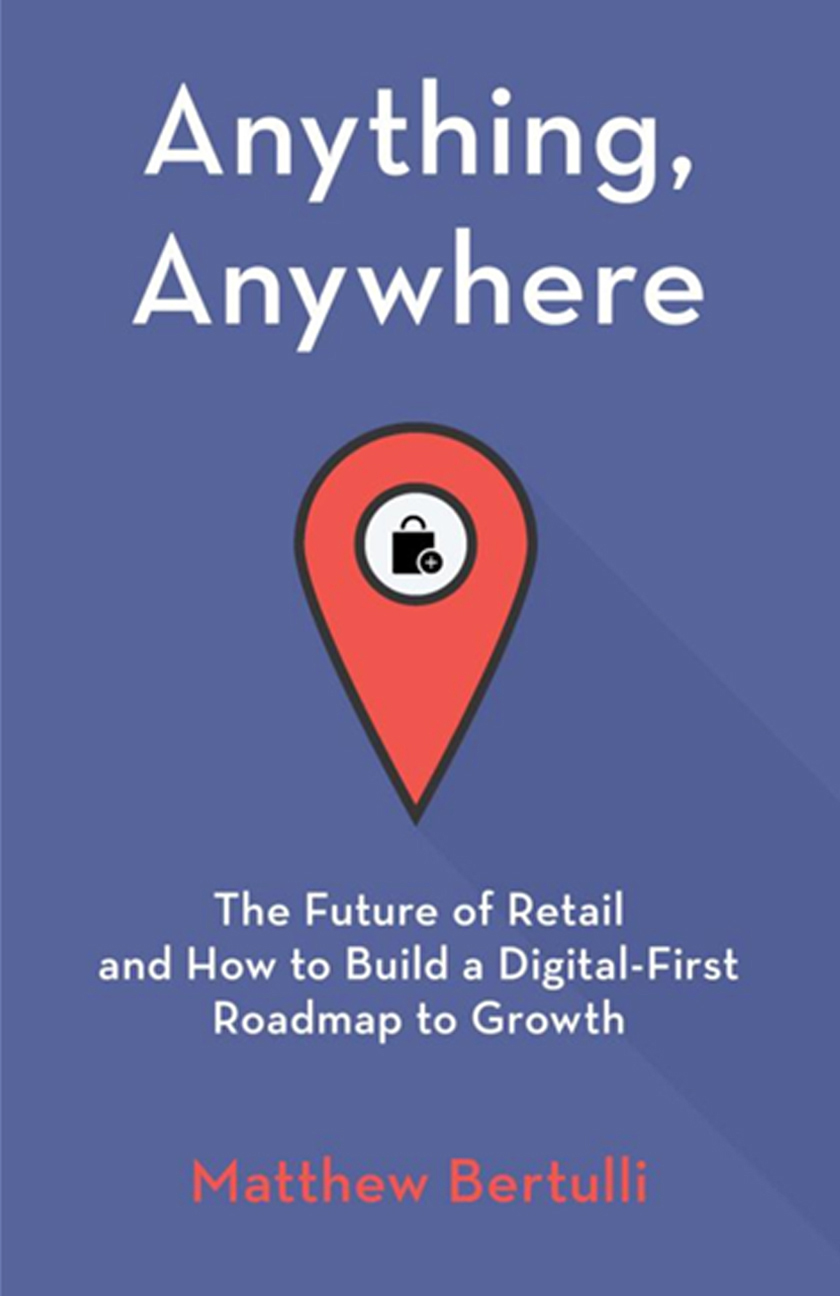 We're living in a new era in retail. Anything can be purchased anywhere, at any time. We have entered an age when advanced communication technology, once the exclusive privilege of large, wealthy companies, is available to anyone. Ecommerce has rewritten the rules of buying and selling, and every merchant needs to know how to negotiate the landscape. Matt Bertulli has devised the essential ecommerce playbook for retail start-ups and established B2B and B2C retailers, providing step-by-step solutions to help you plan, build, and grow a profitable retail business.
Anything, Anywhere will show you how to do the following:
Develop digital road maps to guide you to shoppers and to guide shoppers to your product
Invest in the right technology and the right people
Determine the best online channels for building your business
Establish practical goals and a proper sequence of actions to achieve them
Avoid conflicts by using separate channels for wholesale, retail and online sales
Gain valuable information from your customers' online journeys
Ecommerce has leveled the playing field, enabling smaller companies to compete with the giants in the online marketplace. Everyone with a product to sell needs to do so online. Anything, Anywhere is your go-to guidebook for success in the brave new world of ecommerce driven retail.
Press & Praise
Jayson Gaignard, Host of The MMT Podcast, Author of Mastermind Dinners, Talent Scout and Curator at MastermindTalks
"Success leaves clues. Because Matt is the wizard behind the curtain for so many prominent ecommerce brands, I would jump at any opportunity to learn from him."
Tony Gareri, Chief of Wow, Roma Moulding
"Massive disruption of the retail sector is upon us! Matt's book Anything, Anywhere gives you a sequential, play-by-play approach to navigating these unprecedented times while properly positioning your team for success."
Gary Nealon, CEO, RTA Cabinet Store
"Matt always blows me away with his ecommerce knowledge. He has a unique perspective from having both a bricks-and-mortar retail background and a really strong ecommerce knowledge base. This book is a must-read if you want to stay on top of the trends in ecommerce and the disruption that is taking place."
---