Aloha Financial Advising
Stephen Kagawa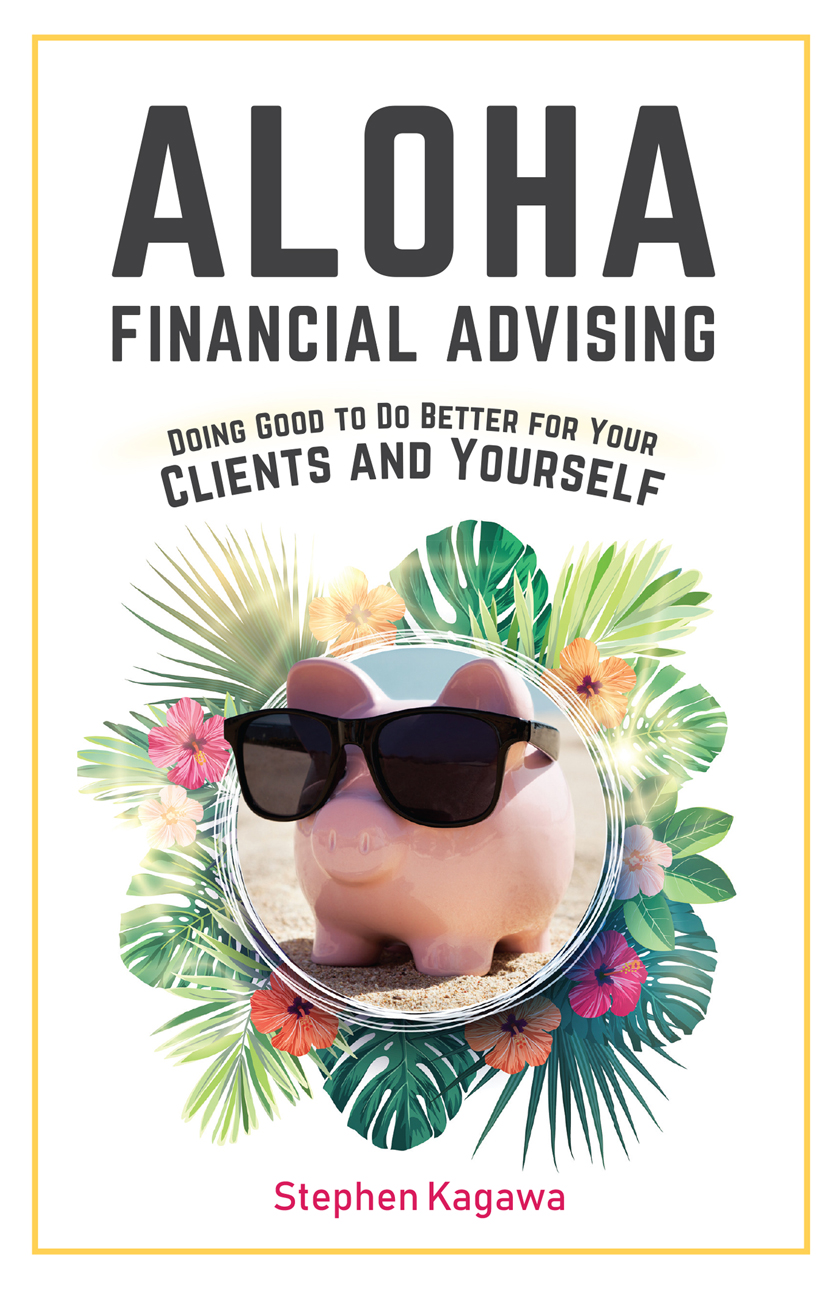 The dynamic between financial advisors and those we advise is broken.
As advisors, we want open and honest relationships with our clients. We also want a sense of purpose in our work that comes from serving, not selling. Yet somehow, serving others turns into pushing products that drive profits. Left unchecked, this tension forces us to become salespeople and destroys the trust we've built with our clients.
There must be a way advisors can do good and do well…right?
There is, and in Aloha Financial Advising, Stephen Kagawa shares the better approach to advising you've been seeking. Drawing on personal experience, Stephen shows you how to shift your focus away from products and services and back to those you serve. Whether you're new to the industry or a twenty-year veteran, the new set of priorities laid out in this book will help you deal with the pressure to sell, avoid going astray to chase money, and create the alignment with clients you've been missing.
Press & Praise
The Honorable Norman Mineta, former U.S. Secretary of Transportation under President George W. Bush and former Secretary of Commerce under President Bill Clinton
"Stephen Kagawa is a person of high integrity and character who always puts others ahead of himself where service to others is the brand, not a by-product. Aloha Financial Advising is a must-read because it reflects Stephen's passionate desire to listen and analyze the client's needs and hopes. He then puts together a practical application of the latest in technology and market knowledge to ensure financial success."
Dave Wilken, president, Life, Global Atlantic Financial Group
"Stephen has always focused on the care for others while providing leading financial advice. Aloha Financial Advising provides valuable insights on how to maximize the care for your clients as you serve them."
José S. Suquet, chairman of the board, president & CEO, Pan-American Life Insurance Group
"Stephen is one of the leading agency builders in the United States. He is a third generation agency leader who is recognized as an expert in the Asian-American marketplace."
---